You have not accepted cookies yet
This content is blocked. Please accept marketing cookies. You can do this here.
Unsere Nachhaltigkeitsbemühungen orientieren sich an den Zielen für nachhaltige Entwicklung (SDGs) der Vereinten Nationen. Diese Ziele sollen eine Entwicklung gewährleisten, die die Bedürfnisse der Menschen erfüllt, ohne das Leben künftiger Generationen zu gefährden. In den letzten fünf Jahren haben wir unsere Geschäftsabläufe und Offenlegungspraktiken an den SDGs ausgerichtet. Nachdem wir mit einem breiten Spektrum interner und externer Stakeholder zusammengearbeitet haben, haben wir SDGs mit "fokussierter Wirkung" ausgewählt, bei denen wir unsere Fähigkeiten, unser Fachwissen und unsere globale Reichweite einsetzen können, um einen überproportionalen, positiven Beitrag zu ihrer Erreichung zu leisten:
Außerdem haben wir drei SDGs mit "besonderen Auswirkungen" ausgewählt, bei denen wir ebenfalls einen positiven Beitrag leisten können:
Erfahren Sie mehr zu diesem Projekt
Wir hoffen, unsere Inhalte inspirieren auch Sie. Kontaktieren Sie uns gern und besprechen Sie mit uns, wie wir gemeinsam die Lebensqualität in Ihrem Geschäftsumfeld verbessern können.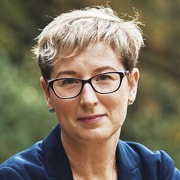 Connect with
Alexis Haass

for more information & questions.
Chief Sustainability Officer
Contact Alexis