You have not accepted cookies yet
This content is blocked. Please accept marketing cookies. You can do this here.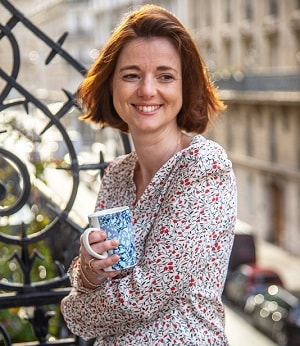 Virginie J.H. Duperat-Vergne
Chief Financial Officer en lid van de Raad van Bestuur
Nationaliteit - Frans, 1975
Virginie kwam in 2020 bij Arcadis en werd geïnspireerd door de vele innovatieve projecten van het bedrijf om de missie 'Improving quality of life' ook echt tot leven te brengen. In haar rol als Chief Financial Officer heeft Virginie de taak om de financiële stabiliteit en groei van het bedrijf te waarborgen en leiding te geven aan de afdeling Investor Relations en M&A Strategy.
Virginie begon haar carrière in 1997 als externe auditor en werkte meer dan 10 jaar bij Arthur Andersen en Ernst & Young (nu EY) voordat zij in dienst ging bij de Franse tv-zender Canal+, waar zij de functie bekleedde van Compliance Officer voor boekhoudkundige normen. Virginie bekleedde een aantal financiële functies bij Technip en later bij TechnipFMC, waar zij Group Deputy Chief Financial Officer en een lid van het Senior Leadership Team werd. Voordat zij bij Arcadis ging werken, was ze Chief Financial Officer bij het beursgenoteerde bedrijf Gemalto, waar zij in 2017 het verdedigingsproces van die groep leidde, wat resulteerde in de overname van Gemalto door de Thales Group.
Buiten Arcadis is Virginie een niet-uitvoerende onafhankelijke bestuurder, voorzitter van het auditcomité en lid van het strategisch comité van EliorGroup, als vertegenwoordiger van Fonds Strategique de Participations.
Virginie heeft een masterdiploma in financiën en management van de Toulouse Business School in Frankrijk.