You have not accepted cookies yet
This content is blocked. Please accept marketing cookies. You can do this here.
Nos initiatives en matière de développement durable s'inscrivent dans la logique des objectifs de développement durable (ODD) des Nations-Unies. Ces objectifs visent à assurer un développement qui répond aux besoins des populations sans compromettre la vie des générations futures. Au cours des cinq dernières années, nous avons orienté et divulgué nos réalisations autour des ODD. Après avoir consulté de nombreux acteurs internes et externes, nous avons sélectionné des objectifs de développement durable à « impact ciblé », dans lesquels nous pouvons mettre à profit nos compétences, nos expertises et notre dimension mondiale pour apporter une contribution positive à leur réalisation :
Nous avons également sélectionné trois ODD à « impact spécialisé », auxquels nous pouvons également apporter une contribution positive :
En savoir plus sur ce projet
Nous espérons que cette histoire vous a plu. Nous serions ravis de prendre contact avec vous et de discuter de comment nous pouvons vous aider à améliorer la qualité de vie dans votre entreprise.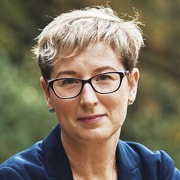 Connect with
Alexis Haass

for more information & questions.
Chief Sustainability Officer
Contact Alexis