You have not accepted cookies yet
This content is blocked. Please accept marketing cookies. You can do this here.
ARLINGTON, TX – November 3, 2022 – Arcadis, a leading global Design & Consultancy organization for natural and built assets, announced today that it has completed the first phase of a design-build project for Wallbox's first electric vehicle (EV) charger manufacturing facility in the U.S.
With the first phase of design and construction completed ahead of schedule, the plant is officially open and production within the facility will commence immediately. The facility is expected to manufacture over 250,000 EV chargers by the end of 2022.
In phase one, a total of 78,000 square feet was built and includes office spaces, R&D areas, breakrooms, warehouses, storage racking and a production area complete with assembly line. The remainder of the 130,000 square-foot EV charger manufacturing plant is scheduled to be completed by Q3 2023.
"All clients want to get their products to market as soon as possible, Wallbox is no different with their ambition to be a key player in the transition toward electric mobility. I am extremely proud of our team's ability to execute speed-to-market and do it with sustainability deeply embedded in the design-build, working closely with our client's engineering/architectural partners, TB Ingenieros and Francesc Xairó i Associats," said Ketan Maroo vice president of Places at Arcadis.
To reduce its overall carbon footprint, Arcadis used highly recycle content in the build of the manufacturing plant and incorporated features such as energy efficient LED lights, high-efficiency package HVAC units, dust mitigation, the use of electricity for all space and water heating and has earmarked 80% of the facility's roof surface for the installation of solar panels in phase two. This will enable the use of clean renewable energy to manufacture EV chargers.
"Arcadis has been much more than a design and build contractor for Wallbox, they've have been a trusted extension of our team. We couldn't have asked for better partners on this journey to bring electric mobility to North America," said Pablo Moleiro, project manager for Wallbox.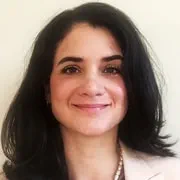 Connect with
Marisol Espinosa

for more information & questions.
Marisol Espinosa,

Director of Corporate Communications, North America Contact Marisol