HIGHLANDS RANCH, CO – Oct. 6, 2022 – Arcadis, a leading global design and engineering firm for built and natural assets, announced today the launch of a national Water Equity and Social Impact (WESI) practice, a purpose-driven business advisory focused on transforming communities by leveraging the power of infrastructure to drive equitable economic, environmental, health and social outcomes.
"One of Arcadis' core values is ensuring the work we do supports clients and communities through social and economic advancement," says John McCarthy, president of Arcadis' North American water business. "With the creation of our Water Equity and Social Impact practice, we are reinforcing our commitment to ensure that our projects transform communities by supporting equitable outcomes."
Arcadis' newly formed WESI practice will focus on promoting equitable goals for client projects specific to a given community. The company will provide advisory and technical assistance services ranging from identifying opportunities to developing and implementing plans that promote equity to analyzing related policies and helping clients navigate stakeholder engagement. Arcadis experts also will collaborate with clients to create project plans that include sustainable business practices and equitable design principles to have a broader lasting impact on communities.
"We are transforming how we serve our clients by ensuring all of our projects are designed with a focus on equitable outcomes and identifying how we can best support a community in a holistic way," says McCarthy.
Karyn A. Riley, Esq., who recently joined Arcadis as vice president, will lead the national WESI practice. Riley joins Arcadis from WSSC Water, where she was the intergovernmental relations director overseeing policy development and managing key relationships with government, elected, business, industry and community stakeholders. A leader in policy and stakeholder engagement, Riley is a widely recognized subject matter expert on equity and justice in the water sector.
"With infrastructure funding at historic levels, this is a key opportunity to carefully – and critically – look at how infrastructure projects can impact a community, especially in an equitable way," says Riley. "Arcadis is leading the way in that the work they do has a positive impact for all communities, and I am thrilled to be able to support this commitment."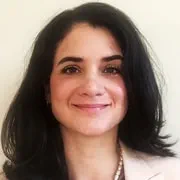 Connect with
Marisol Espinosa

for more information & questions.
Marisol Espinosa,

Corporate Communications Director Contact Marisol