You have not accepted cookies yet
This content is blocked. Please accept marketing cookies. You can do this here.
TAMPA, Fla.– October 12, 2022 – Ifetayo Venner, PE, ENV SP, senior vice president in Arcadis' water business, has received the gavel of leadership as president of the Water Environment Federation (WEF) for 2022-2023. WEF is a global water sector professional organization with more than 30,000 individual members and 75 affiliated member associations. In her role as president, Venner will lead the Board of Trustees in providing governance, oversight, as well as guidance and direction on the implementation of the new strategic plan that includes attracting and developing a diverse and passionate workforce, cultivating a purpose-driven community to sustainably solve water challenges for all, and lead the transformation to the circular water economy.
"The work of WEF members in the water sector truly makes a difference for the world," said Venner. "It is an honor and a privilege to lead WEF's mission alongside a group of purpose-driven volunteer leaders and staff to grow our positive impact on global challenges; and look beyond the status quo by identifying inviting and attracting a workforce that brings new perspectives, ideas and solutions; and increasing collaboration within and beyond the water sector."
"Ifetayo's deep experience as a water professional and WEF member over the past two decades, make her the optimal leader to advance the organization's goals of creating a more diverse and representative water community and increase the number of people coming into water careers," said John McCarthy, president of Arcadis' water business in North America.
Venner has served on the WEF Board for five years, first as a trustee for three years, followed by one-year terms as Vice-President and President-Elect. Prior to serving on the Board of Trustees, Venner was a community of practice director and a committee chair and was actively engaged in the municipal resource recovery design committee, the program committee and the sustainability community of practice. Venner is a member of the Florida Water Environment Association and the Water Environment Association of Texas, WEF member associations.
Based in Arcadis's Tampa office, Venner is responsible for the planning, design and startup of municipal wastewater treatment and reuse facilities throughout the U.S. She has served as the Company's wastewater service leader since 2016.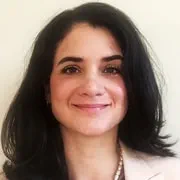 Connect with
Marisol Espinosa

for more information & questions.
Marisol Espinosa,

Director of Corporate Communications, North America Contact Marisol