Highlands Ranch, Colorado — Jan. 31, 2020 — Arcadis (EURONEXT: ARCAD) has signed an exclusive teaming agreement with ABS Materials, Inc. (ABS) focused on the removal of PFAS from water.
ABS technology centers on patented molecularly engineered porous and mechanically flexible organosilica-based sorbents. PQ-Osorb® is the brand name for an ABS product designed to treat PFAS of all chain lengths – both long-chain PFAS such as PFOA and harder-to-treat short-chain compounds such as perfluorobutanoic acid (PFBA). The sorption kinetics (speed at which PFAS is removed) and loading capacity (pounds of PFAS per pound of media) are proving to be far better for PQ-Osorb® than similar technologies, and its effectiveness is not reduced by other contaminants in the water.
"Given the relevance of PFAS as a global environmental challenge, we place a critical importance on continuing to expand our already world-class capabilities to help deal with it," said Alex Rothchild, president of the environment business for Arcadis North America. "Our partnership with ABS will help us further strengthen our ability to tailor solutions to our clients' individual situations."
With a portfolio of PFAS projects at more than 300 client sites across 12 countries, Arcadis is at the forefront of a global effort to find effective ways of removing PFAS from the environment. For the past two years, Arcadis has been involved in a demonstration of ABS technology through a grant provided by the U.S. Department of Defense Strategic Environmental Research and Development Program. The study is anticipated to conclude in 2020 following a field-scale demonstration.
"The treatment of PFAS is one of several key areas of focus for our technology. Given their technical expertise, credibility, global footprint and commitment to improving quality of life, Arcadis was the logical partner for us," said Kevin Berner, executive chairman of ABS.
ABS technology can be used alone or in conjunction with other technologies to remove PFAS from impacted media and applied to groundwater remediation, point-of-entry treatment and industrial applications.
ABOUT ABS
ABS Materials, Inc. is based on Wooster, Ohio, and was founded in 2009 to develop and provide innovative absorbent technologies and solutions. Their products are based upon the unique performance characteristics of their patented organosilica medias and are developed with specific industry applications in mind. With a forward-thinking, technically skilled workforce, ABS Materials maintains a team of professionals with a core expertise in advanced materials discovery, product development, and mechanical system manufacturing, combining decades of collective experience in chemistry and industrial engineering under one roof. www.absmaterials.com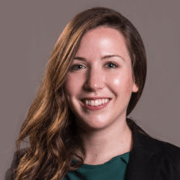 Connect with
Katie Lawler

for more information & questions.
Marketing Communications Strategist
Contact Katie