You have not accepted cookies yet
This content is blocked. Please accept marketing cookies. You can do this here.
Funded by the Georgia Department of Transportation, the program aims to change commuter behavior and pave the way for the sustainable cities of tomorrow
ATLANTA, GA – September 26, 2023 - Arcadis, a leading global design and consultancy organization for natural and built assets, today announced it has been selected to provide program management services for the Georgia Commute Options (GCO) program, a Transportation Demand Management (TDM) program funded by the Georgia Department of Transportation and managed by the Atlanta Regional Commission (ARC). The GCO program is focused on reducing the number of single-occupant vehicles in the 20-county Atlanta region by offering more sustainable and affordable commuting options to all area residents.
Cara Vojdani, Mobility Account Leader for Arcadis, said: "By 2050, it's projected that the metro area will see a population growth of 2.9 million and will create an additional 1.6 million jobs. Arcadis is excited to build on GCO's great foundation to deliver this program at such a critical juncture and provide technology innovations that will help increase program participation, drive meaningful engagement, and inspire behavior change to more sustainable modes of transport."
Drawing on its global and local business experience in all aspects of TDM delivery, Arcadis will provide a range of program management services to promote alternative commuting options including strategic advertising and marketing campaigns, innovation and technology, equity planning, community outreach initiatives and partnerships with local business, government, and industry organizations. Additionally, Arcadis will leverage the technology-driven capabilities of its new Intelligence Global Business Area, following last year's acquisition of IBI Group, to enhance GCO's customer-facing digital tools to ensure the program's continued success and promote more sustainable commuting alternatives such as public transit, teleworking, carpooling, vanpooling, walking, and biking.
Wassim Selman, North America Mobility Business Area Leader for Arcadis, said: "For any major U.S. city to do right by the climate and its residents, offering an array of sustainable, convenient, and affordable commuting alternatives is fundamental. By doing so, you are not only reducing vehicle emissions, you are creating a place where people from all walks of life can be part of the life of the city and succeed."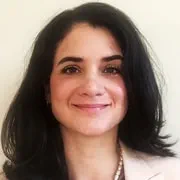 Connect with
Marisol Espinosa

for more information & questions.
Marisol Espinosa,

Director of Corporate Communications, North America Contact Marisol