You have not accepted cookies yet
This content is blocked. Please accept marketing cookies. You can do this here.
When the COVID-19 pandemic hit, governments globally were forced to impose strict lockdown measures to restrict transmission of the virus. One such country affected was the Philippines, with potentially one of the world's longest lockdowns. In many provinces, this created a whole new set of socio-economic challenges for the country's indigenous Aeta population – most importantly, inadequate access to a safe, clean and continuous water supply.
On learning of the plight of the Aeta peoples through a close friend, Dr. Veronica Ramirez, Arcadian Donna Anne Matutina, worked with colleagues on a plan to directly help these communities, supported by funding through the Arcadis Local Sparks program*.
*Local Sparks is a social impact movement funded by Arcadis, the Lovinklaan Foundation and Katalys aimed at empowering Arcadians to improve quality of life in their neighborhoods through community projects.
Taking the initiative to step in and help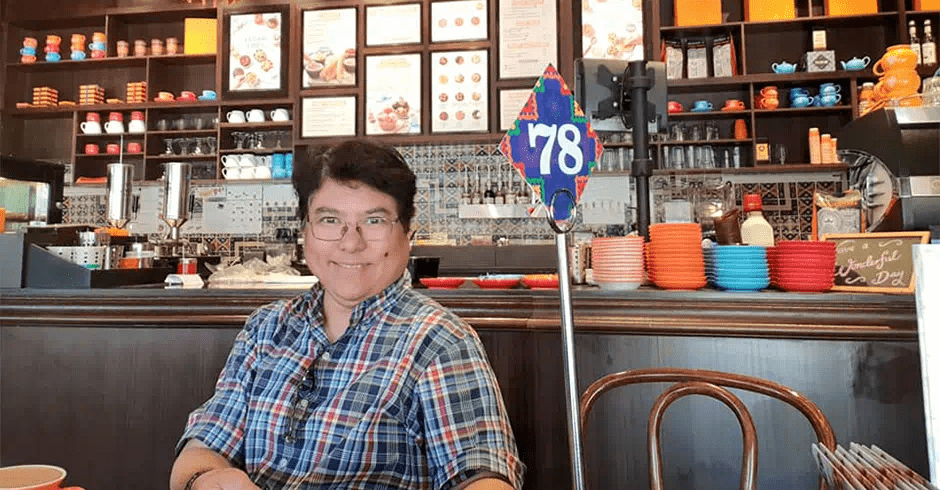 It all started when my friend Veronica, a university professor, was left stranded in her home province, Zambales, due to the lockdowns. Over the days, she noticed the Aeta indigenous people selling their fruit and vegetable harvests as a source of livelihood, adjacent to her house. She decided to step in and help – first, by providing used clothing. This snowballed into her starting a study center for them, using her own skills as a professor to provide their children with continued access to education. I wanted to help, so reached out to provide support.
When funding became available through Arcadis, I saw this as an opportunity to create a wider, lasting impact. And so, the concept for "Pumps for Life" was born.
No one left behind
Sustainable Development Goal 6 is about 'clean drinking water for all' – meaning, no one should be left behind. But sadly, marginalized, poorer communities like the Aeta often are.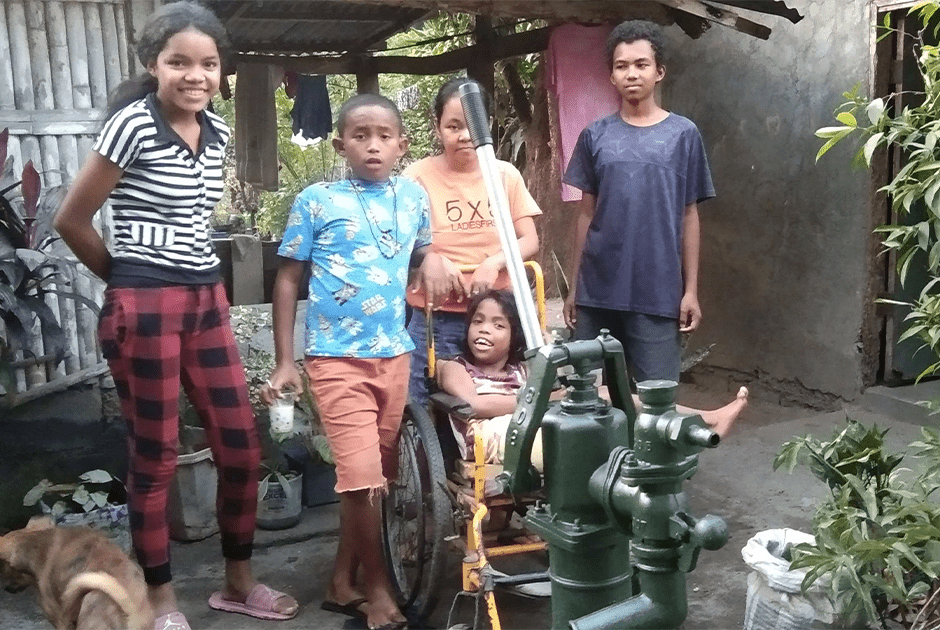 Safe access to clean, chlorine-free water is a basic human right – not just for a few, but for all. It's essential for proper sanitation, preparation of clean food, and in many villages, economic growth. Family members typically spend a lot of time fetching water from the river and other sources daily. With proper access, the time saved can be spent on their livelihood, and for leisure and family bonding, improving their quality of life.
Pumps for life for the Aeta peoples
The Aeta people living in far provinces felt greater, adverse impacts due to longer distances from major cities where amenities were available, and the fact that many were relatively young and unemployed.
We applied and received funding through Local Sparks in early January last year, and over three weeks fast-tracked and installed 23 jetmatic and hand pump facilities.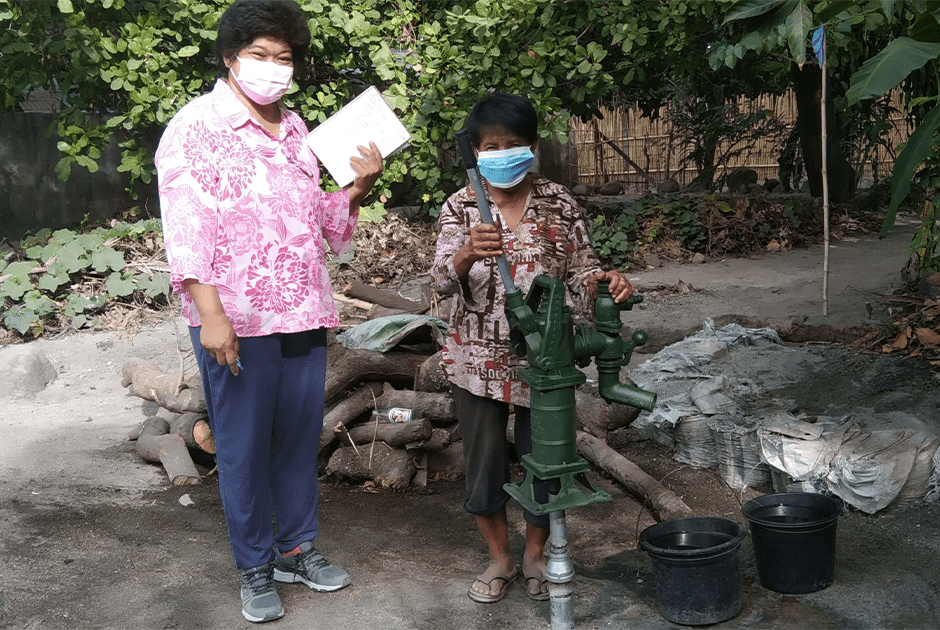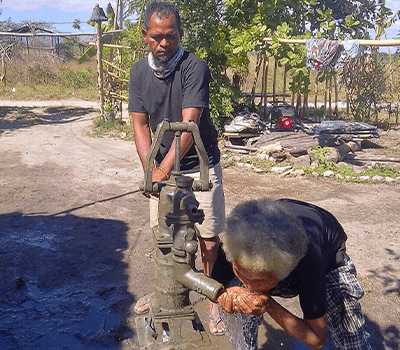 The pumps installed provide over 400 Aeta residents in Mambugan, Bagong Silang, Amianan and San Isidro, Castillejos, Zambales – with reliable, easy access to water, addressing their basic needs and supporting better health, sanitation and resources for their livestock, poultry and vegetation.
A first step can lead to many more
Today, Donna and the team are looking at how they can continue supporting the Aeta community, one step at a time.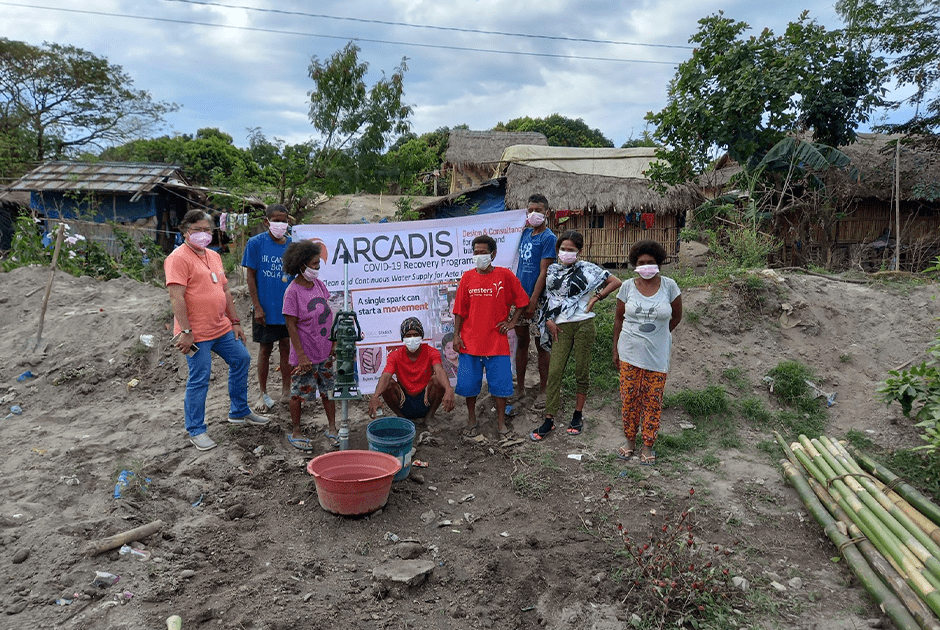 I'm grateful for the support we've received through this process from our country leaders. We're now exploring solar power lighting for the same indigenous people. The Aeta are an agricultural community. They plant their produce in the mountains but reside in the lowlands. The 175 portable solar lights we're looking to install would help them be safe and work more productively to earn their livelihoods when they're up in the mountains.
I've spent quite a bit of time with the Aeta families throughout this project and have been amazed at their spirit to persevere despite difficult times. A little help can go a long way, so don't hesitate to take the first step.