You have not accepted cookies yet
This content is blocked. Please accept marketing cookies. You can do this here.
Arcadis jest członkiem Światowej Rady Biznesu na Rzecz Zrównoważonego Rozwoju (ang. World Business Council for Sustainable Development, WBCSD) — globalnej, kierowanej przez dyrektorów wykonawczych (CEO) organizacji zrzeszającej około 200 czołowych firm w celu przyspieszenia transformacji do bardziej zrównoważonego świata. Nasze członkostwo w WBCSD daje nam możliwość dzielenia się wiedzą i pracy na rzecz integracji globalnych łańcuchów wartości. Współtworzymy skalowalne rozwiązania biznesowe, które przekształcają największe systemy gospodarcze i wnoszą znaczący wkład w realizację Celów Zrównoważonego Rozwoju ONZ.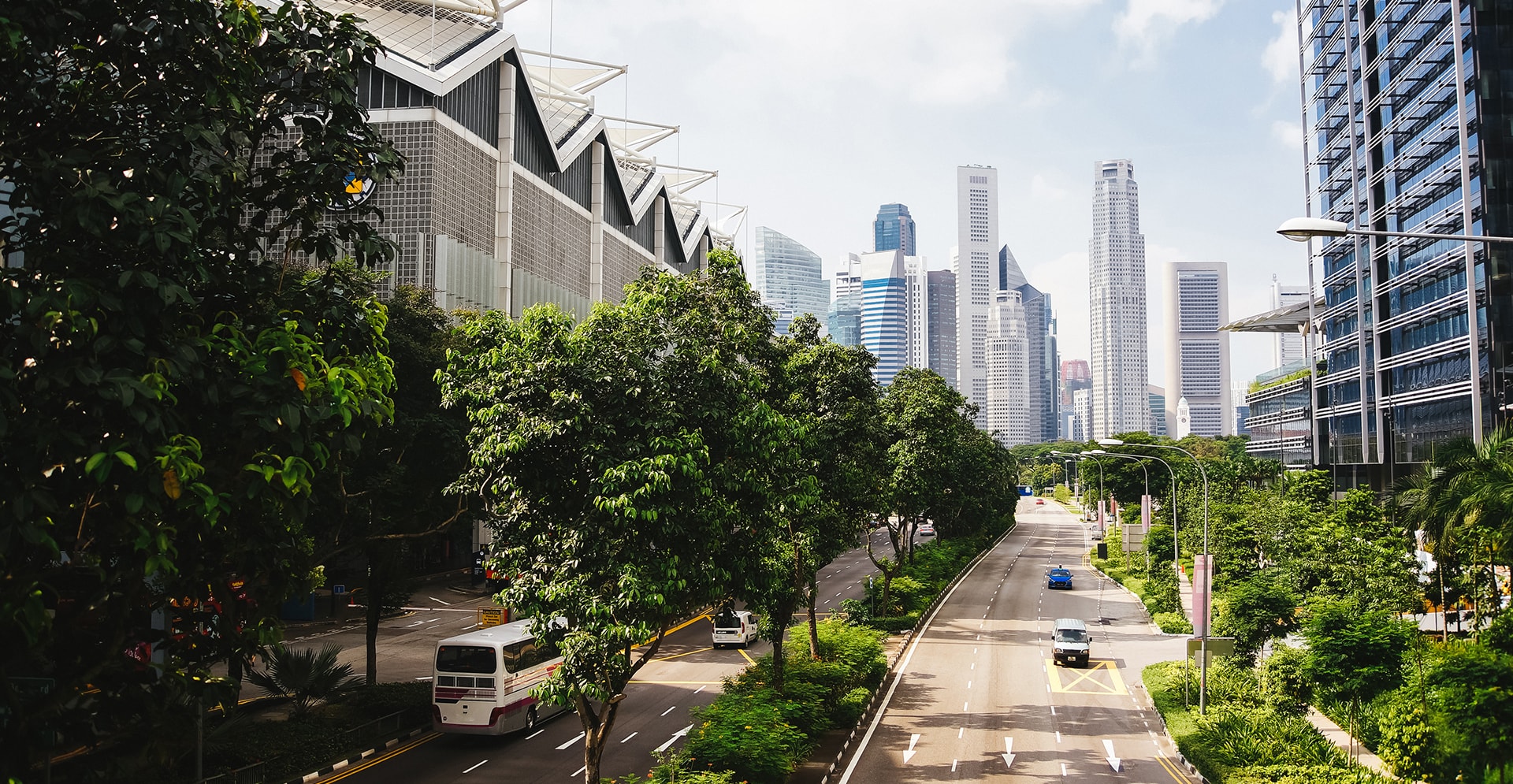 Transformacja
mobilności miejskiej
W ramach tego projektu WBCSD opracowała strumień prac o nazwie Sustainable Mobility Management (Zarządzanie zrównoważoną mobilnością). Arcadis jest jedną z 20 globalnych firm, które będą współpracować z operatorami transportu publicznego, liderami transportu miejskiego, akademickimi specjalistami w zakresie mobilności i ekspertami z sektora prywatnego, aby pracować nad dwoma konkretnymi rozwiązaniami, które pomogą miastom:
Niezależna mapa systemu mobilności miejskiej
Będzie to narzędzie, które miasta mogą wykorzystać do przyjęcia całościowego podejścia do projektowania, regulacji i obsługi systemów mobilności, podkreślające znaczenie kluczowych elementów działań naprawczych, które zoptymalizują system w kierunku czterech celów: bezpieczeństwa, czystości, dostępności i wydajności.
Będzie to dokument oparty na mapie systemu mobilności, który zapewni konkretne porady na temat działań, jakie miasto może podjąć, aby jego sieci mobilności stały się bardziej zrównoważone.
Przyszłość środowiska budowlanego
W ramach programu WBCSD Future of the Built Environment (Przyszłość środowiska budowlanego) naszym celem jest zarówno zmniejszenie negatywnego wpływu prac budowlanych, jak i rozwój budynków, które mogą funkcjonować bez szkody dla środowiska. Jest to szczególnie istotne, biorąc pod uwagę fakt, że tak wiele miast na świecie zobowiązało się do pomocy w osiągnięciu Paryskiego Porozumienia Klimatycznego. W 2020 roku wzięliśmy udział w publikacji WBCSD dotyczącej sposobu, w jaki cyfryzacja może przyczynić się do bardziej zrównoważonego rozwoju środowiska budowlanego.
Pakt na rzecz mobilności korporacyjnej dla miast
Corporate Mobility Pact (Pakt na rzecz mobilności korporacyjnej) jest okazją dla przedsiębiorstw i miast do współpracy w celu opracowania rozwiązań mających na celu większe zrównoważenie sieci transportu w miastach. W ramach tych działań Arcadis współpracuje z innymi członkami WBCSD nad rozwojem ośrodków mobilności w Lizbonie w Portugalii. W 2020 roku planujemy rozszerzyć te działania na inne miasta.
The 50 Liter Home Coalition
Słodka woda jest coraz rzadszym zasobem. Już około czterech miliardów ludzi mieszka na obszarach poważnie zagrożonych niedoborem wody przez co najmniej jeden miesiąc w roku. Jednocześnie w wielu krajach rozwiniętych każdego dnia ludzie zużywają aż 500 litrów wody. Aby rozwiązać ten problem, we współpracy z Procter & Gamble i grupą innych firm Arcadis wniesie specjalistyczną wiedzę na temat gospodarki wodnej do 50L Home Coalition — przełomowej inicjatywy w zakresie innowacyjnych rozwiązań, której celem jest umożliwienie ograniczenia zużycia wody w gospodarstwach domowych do 50 l na osobę przy jednoczesnym zaspokojeniu potrzeb mieszkańców.
Komitet wykonawczy WBCSD
Peter Oosterveer, CEO firmy Arcadis, jest członkiem Komitetu Wykonawczego WBCSD (lata 2020–2021), odpowiedzialnego za nadzorowanie strategii organizacji, przydzielanie zasobów, a także monitorowanie skuteczności działań, kontroli i zarządzania. Peter jest również członkiem Rady programowej Programu Miasta i Mobilność (Cities & Mobility).
Dowiedz się więcej o projekcie
Mamy nadzieję, że spodobała Ci się ta historia. Z przyjemnością skontaktujemy się z Tobą i porozmawiamy o tym, jak możemy polepszyć jakość życia w Twoim biznesie.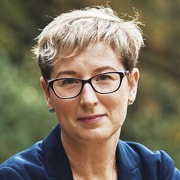 Connect with
Alexis Haass

for more information & questions.
Chief Sustainability Officer
Contact Alexis