You have not accepted cookies yet
This content is blocked. Please accept marketing cookies. You can do this here.
Onze technologie-experts, werken vanuit onze historisch sterke adviesthema's: milieu, duurzaamheid, transport, infrastructuur en 'placemaking', vanuit de hele wereld samen aan geïntegreerde digitale oplossingen die de productiviteit en resultaten gedurende de hele projectlevensduur verbeteren.
In onze nieuwe en bestaande oplossingen werken wij nauw samen met onze klanten om oplossingen te bieden voor enkele van de grootste uitdagingen van deze tijd. Wij spelen een toonaangevende rol bij het vormgeven van een innovatieve, duurzame toekomst en bij de integratie van nieuwe technologieën en methoden voor gegevensbeheer.
Wij maken de weg vrij voor de transportsector om hun investeringsstrategieën te optimaliseren; helpen waterbedrijven met ons geavanceerde hydraulische Digital Twin platform om waterlekkage te voorkomen; en verbeteren de energie-efficiëntie in gebouwen met intelligente oplossingen die het verbruik, de prestaties en het nuttig gebruik van diverse installaties in een gebouw bewaken. Door gebruik te maken van de kracht van technologie, combineren wij onze kennis en uitgebreide expertise van de gebouwde omgeving voor een maximale impact op de plekken waar wij wonen, werken en ontspannen.
Oplossingen
Maak kennis met ons aanbod van digitale oplossingen die helpen met slimmere planning, projectimplementatie en assetmanagement.
Digitale multi-sectoroplossingen
Onze multi-sectoroplossingen kunnen worden toegepast in uiteenlopende bedrijfstakken en markten.
Digitale oplossingen voor bescherming van gemeenschappen en het milieu
Van het beheer van waterbronnen tot het ontwerp van ecologische oplossingen.
Digitale oplossingen voor transport en mobiliteit
Onze mobiliteitsoplossingen transformeren personenvervoer en goederentransport.
Digitale oplossingen voor gebouwen en locaties
Onze oplossingen voor gebouwen dragen bij aan het creëren van duurzame, energie-efficiënte en plezierige woon-, werk- en leefruimtes.
Meer over dit digitale product
Voor projecten of andere informatie, laat uw gegevens achter en wij nemen contact op.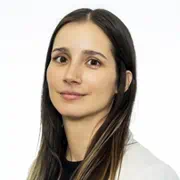 Neem contact op met
Mar Zumaquero

voor meer informatie
Global Innovation Management Director
Neem contact op met Mar