Dear Real Estate Investor,
Making sense of current events on the future office space user needs is not an exact science. Will corporates change the metrics to space multipliers per role? Will offices become 24/7 assets instead of 9 to 5 with staggered use? How will landlords and tenants provide a healthy environment? Is all this effort wasted when a vaccine is found?
In the last few weeks both Harvard Business Review (What makes an Office Building "Healthy" by J.G. Allen and John D. Macomber) and The British Council for Offices have published their thoughts on this. Common themes include better occupier practices and improved ventilation and air quality. This suggests the first post Covid-19 impact will be positive: closer collaboration between landlord and tenant which will also most likely extend to discussions on increased leasing flexibility.
As we wait for users to return to the office, we are sure of one thing: It is uncertain just how the offices will be used differently and which offices will be inflexible to respond to new occupier needs. These two "known uncertainties" are introduced below.
New Office Way of Working
Re-purpose the Office – How Much?
Some thoughts below reflect initial areas of change for both the tenant and landlord to review. As always these discussions will start from the user experience needs so the sufficiency of these ideas will vary from occupier to occupier.


Need to re-shape office to reduce risk of uncontrolled human interventions
Security controls re-used for cleaning controls
One-way circulation flows impacting fire corridors
People meet areas where interaction with transparent screens takes place
All standing meetings to improve space and reduce "touch points"
Office buddy system to share desks and equipment in controlled way
Self-clean facilities with ready wipes and protective equipment in reach


Improving air ventilation and treatment (Mechanical Plant, Fittings and Equipment)
MEP maintenance systems to be upgraded to include air purification and sanitization systems together with air temperature and quality measurement. These systems can also act as real time disinfectants
Shared touch technology replaced by increased voice enabled or other touchless systems in high traffic areas like doors, toilets, meeting rooms and common areas
Increase use of antimicrobial surfaces and furnishings in busy people locations
Handwash chat will be as important as the coffee machine chat stations; Sanitizing gel and cleaning stations must be easy and natural for employees to use
FM protocols to enhance cleaning protocols on office operating behaviour and cultural change around cleanliness within the workplace.



For some assets, re-shaping the office and/ or improving the ventilation and air treatment will be insufficient to maintain the rental yield. Landlords and investors may be faced with the more disruptive changes to their assets, in the form of re-purposing the asset. Given the likelihood that most CBDs are in great "liveable" locations with excellent transport links, part conversion into residential and wider mixed-use assets is an option. We expect increased flexibility from planning authorities to accommodate these changes, where improved community benefit can be shown.
The fog on what the value of assets are, post Covid-19 will be lifted within the next few months. At that moment, any party holding debt against an office asset will take a closer interest in tenant activities. It would be prudent in that landlords and investors have some options to test against the various scenarios. That way, investors will be better prepared for the Known Uncertainty of a post Covid-19 Office Asset.
KEY TAKEAWAYS
Office use will change
Foggy outlook on what change will happen and where
Valuations will be clearer by Summer 2020
Plan now for all valuation eventualities
Position with funders development risk for office re-purpose
Get ahead of competitors by future-proofing asset now...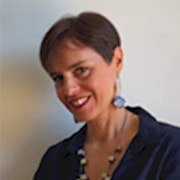 Per ulteriori informazioni e domande, contatta
Monica

.
Monica Pedrini,

Team Leader Programme Management Contatta Monica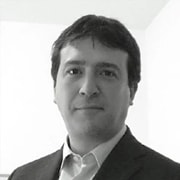 Per ulteriori informazioni e domande, contatta
Alessandro

.
Alessandro Pessina,

Head of Business Advisory Contatta Alessandro