You have not accepted cookies yet
This content is blocked. Please accept marketing cookies. You can do this here.
L'impact sur les villes
Les événements de 2020 et la pandémie de COVID-19 ont complètement transformé notre façon de vivre, de travailler, de nous connecter et de nous déplacer. De Hong Kong à Londres en passant par Chicago, certains de ces changements façonneront notre monde pour les décennies à venir. Nous nous sommes intéressés à l'importance de ces changements dans les grandes villes, à l'échelle microscopique comme macroscopique. Pour savoir comment les villes, leurs habitants, leurs dirigeants municipaux et leurs entreprises peuvent se préparer et s'adapter à long terme, lisez notre rapport.
Avance rapide vers le lieu de travail de demain
La pandémie de COVID-19 a eu des répercussions sur le lieu de travail et la culture professionnelle dans de nombreuses organisations. Il est désormais possible d'évoluer et d'adopter de nouvelles méthodes de travail qui permettent aux employés de choisir où et quand ils souhaitent travailler. Pour une transition réussie à long terme vers le « lieu de travail de demain », six domaines clés doivent être abordés pour permettre d'orienter les investissements en faveur des employés et de l'immobilier.
Sur le chemin de la reprise
Alors que les villes continuent d'être aux prises avec de nombreuses incertitudes, la vie reprend son cours dans les rues. Cela entraîne une multitude de nouveaux défis, notamment la nécessité de restaurer la confiance dans les transports en commun, de garantir la sécurité des personnes dans les systèmes de transport et les rues et de planifier le tout dans le cadre de budgets réalistes. En outre, toute cette planification est l'occasion de se concentrer sur une reconstruction plus écologique.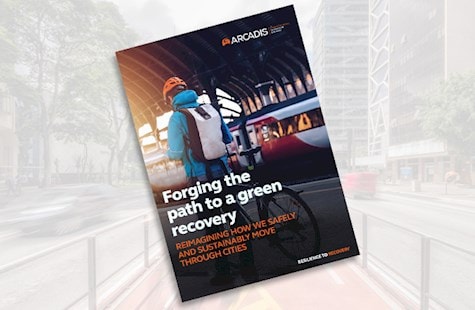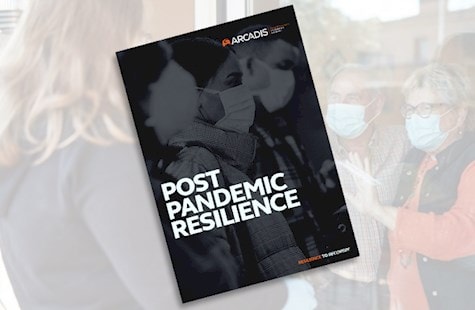 Sur le chemin de la résilience
Découvrez les failles économiques et sociétales exposées par la COVID-19 et nos conseils spécifiques sur la manière dont les entreprises peuvent tirer parti de la pandémie pour renforcer leur résilience face à un avenir incertain.
La pandémie a touché de diverses façons différentes parties de notre économie mondiale. Nos experts ont donc étudié l'impact de la COVID-19 sur quatre domaines spécifiques et ont élaboré des conseils distincts pour les entreprises opérant dans ces domaines.
Nos collaborateurs nous rendent résilients
Tout au long de la pandémie, c'est notre personnel qui a continué à offrir des services aux clients et aux populations, tout en relevant les défis qu'aucun d'entre nous n'attendait au début de 2020.
Les 5 aspects stratégiques de la résilience
Les sociétés, les villes, les communautés et les entreprises dépendent de la résilience de leurs populations. Après la pandémie, nous devons nous concentrer sur l'amélioration de la santé et du bien-être des personnes les plus vulnérables et renforcer la résilience des lieux où elles vivent, travaillent ou se divertissent.
La résilience peut être renforcée en adoptant de nouvelles façons conscientes de concevoir et de moderniser les bâtiments, les installations et les espaces urbains dans un monde post-pandémie.
La réflexion sur la résilience doit être placée au cœur de la planification de la continuité des activités. La collaboration doit également être encouragée, entre les populations, les entreprises, les secteurs industriels et les chaînes d'approvisionnement.
Les outils et plateformes numériques sont essentiels pour la collecte et l'analyse de données capables d'éclairer des décisions intelligentes qui permettent d'assurer la continuité des activités et conduisent à un avantage concurrentiel.
Résilience et développement durable vont de pair. En mettant en œuvre des projets qui améliorent les performances en matière de développement durable, en réduisant la consommation de ressources et en protégeant l'environnement, les entreprises renforcent leur résilience à long terme.
En réponse à la pandémie de COVID-19, ONU-Habitat a demandé au Programme Shelter d'Arcadis d'apporter une aide technique sur les questions de planification de la résilience, telles que la gestion de l'eau, les bâtiments et la mobilité, dans les espaces urbains des pays en développement. Ces conseils ont été compilés dans un nouveau document, le rapport « Healthy Pandemic Resilient Cities », qui est disponible sur le site Web de World Urban Campaign, la plateforme des partenaires d'ONU-Habitat.
Depuis dix ans, Arcadis est partenaire d'ONU-Habitat dans le cadre du Programme Shelter, par lequel les Arcadien(ne)s apportent bénévolement leur expertise pour aider l'ONU-Habitat dans ses missions à travers le monde.
En savoir plus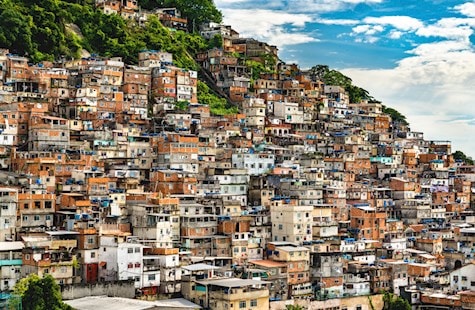 Resilience to Recovery
Subscribe to stay up to date
Contactez
Piet Dircke

pour plus d'informations ou si vous avez des questions.
Piet Dircke,

Global Director for Climate Adaptation +31 (0)43 3523 392 Contactez Piet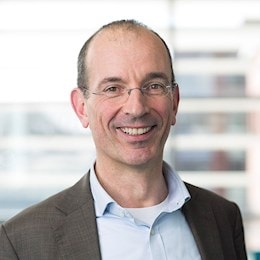 Contactez
Bas Bollinger

pour plus d'informations ou si vous avez des questions.
Bas Bollinger,

Global Solutions Director, Intelligent Rail and Transit

" class="contact-card__number" data-name="Bas Bollinger"> <link linktype="internal" />

Contactez Bas