You have not accepted cookies yet
This content is blocked. Please accept marketing cookies. You can do this here.
This year, World Environment Day has highlighted the theme of #OnlyOneEarth, and nowhere is this more important than when it comes to collective action that will help protect and restore our environment for future generations. Mitigating environmental impact is a crucial part of the challenge. In a world where we strive to find solutions for safe drinking water, food production, biodiversity, and climate change, what are the innovative solutions and technologies that can have the biggest impact? And, where can we make the biggest difference in our drive towards a more sustainable world?
A little heat goes a long way
Groundwater makes up nearly 30% of the world's freshwater and is a crucial natural resource. Most of our potable water either is, or has been, groundwater at some point in the water cycle, and as such, is a driver for much of the focus around environmental restoration. In response, we have pioneered a carbon neutral, reusable way to remove these groundwater contaminants, and are already seeing it have a dramatic impact. Not only does it bypass the need for a conventional energy source, but could also save clients up to 70% in costs.
Known as Thermal In-Situ Sustainable Remediation (TISRTM), our patented solution is an innovative method for accelerating existing remediation processes by raising the temperature of the subsurface at any given site by 10 to 20 degrees Celsius, using solar energy or waste heat sources.
The TISRTM system heats-up a transfer fluid by capturing heat from a sustainable source using solar collectors and/or waste heat from commercial or industrial equipment. This heat transfer fluid is then recirculated through borehole heat exchangers that are strategically placed to target the contaminant. In doing so, this method enhances the natural abiotic and/or biodegradation process of contaminants present in the groundwater.
The benefits of such a solution can be enormous, as Jonah Munholland MS., Arcadis' Global Thermal Remediation Practice Area Lead shares, "The results we get from our TISRTM solution can shorten treatment timeframes by years in some cases resulting in significant lifecycle cost savings. The best part is that it's all driven by green energy. What's more, the aboveground equipment can be tailored to an array of site conditions and redeployed elsewhere after a site has been cleaned, giving excellent value for money and maximum efficiency in terms of removing harmful contaminants from our environment."
Information is power – fighting back against PFAS
PFAS, or per- and polyfluoroalkyl substances - first came into use in the 1930s. They have a wide range of applications in manufacturing and commercial products, including non-stick coatings like Teflon®, waterproofing in products such as clothing, and firefighting foams. The problem is that they do not break down and make their way into our environment – soil, groundwater, rivers, oceans and even air. In recent years, it has become increasingly clear that PFAS are everywhere and there is an increased focus on understanding the risk this poses to our health and the environment. The need to clean our environment is pressing, but so is preventing the situation from becoming worse. And that means much more vigilant control of the use of PFAS and how it interacts with the environment.
Getting on top of rules and regulations
The response to PFAS and legislation differs enormously from country to country (and state to state within the US). It is extremely difficult to operate effectively and meet current and potential future requirements under such diverse and often confusing regulatory patterns, especially for global enterprises. To provide clarity, we have created a customizable tool that tracks regulations around the world. Accessed via a web-based dashboard, it is updated quarterly to make sure the information includes the very latest developments in legislation.
"It is invaluable for our clients to have this knowledge at their fingertips," says Katie Barry PhD., Emerging Contaminants Practice Area Co-Lead and one of the creators of the tool. "It gives our clients the ability to plan ahead and prioritize resources. The insight gives peace of mind and can help prevent violation of evolving regulations, which could be extremely damaging financially, reputationally and of course for the wider community."
Knowing what you're up against with a future lens
Knowing the rules is one thing, but perhaps even more important is understanding the risk. A second digital tool is helping clients get detailed information about the area surrounding their property, factory or facility, so that they can pinpoint any water source that may be at risk from PFAS in their waste products, and act decisively to protect it. The tool, currently only available in the US but with plans to expand into other markets such as the Netherlands and the UK, pulls its information from a variety of publicly available sources, including the US Environmental Protection Agency (EPA), the US Geological Survey (UGGS) and state data.
"The PFAS vulnerability tool gives our clients the confidence and the power to be proactive about managing PFAS risk," says Matt Blower, a lead creator behind the tool. "It helps reduce the need for complex, expensive site evaluations, guides clients in their internal prioritization and allocation of resources and offers peace of mind that there will be no nasty surprises involving harm to local communities, and the resulting costly clean-up operations that can be paired with sky-high lawsuits."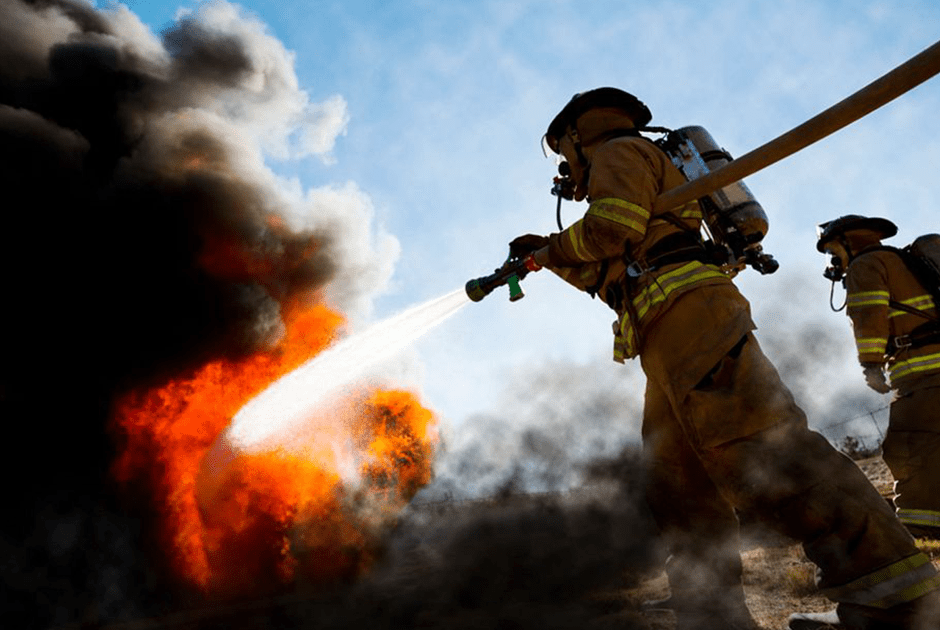 In one instance, this tool was employed by a firefighting training facility who had not previously been paying much attention to PFAS, and it was revealed that a large number of private water supplies were at risk if their waste flows were to deviate even fractionally off course. This knowledge allowed them to both change their approach and manage the situation proactively before it impacted the community's drinking water.
The future of remediation is looking green
The removal of harmful substances from our environment and prevention of further pollution is understandably a high priority for our clients, and the communities in which they operate. Innovative technologies such as TISRTM and the PFAS information tracking tools help make the remediation process more efficient and sustainable while also arming clients with the detailed information they need to adjust and improve their operations.
It's a step in the right direction towards protecting our planet, and hopefully, creating a better environment for our future generations. However; it requires commitment and more collective action from all of us – communities, private and public sectors, consultant, engineers, scientist alike.