You have not accepted cookies yet
This content is blocked. Please accept marketing cookies. You can do this here.
The Electric Vehicle Charging Infrastructure Blueprint is collaborative report with the World Business Council for Sustainable Development's Data and Digital Coalition. It is an analysis of data collection and how this data can be analysed to answer two key questions that drive decision-making for robust charging infrastructure planning:
1. How many public charge points do you need - Demand?
2. Where should charge points be installed - Locate?
This blueprint's outlook is primarily for interventions in the provision of public charging networks, including consideration of highway charging, mobility hubs and home charging. However, the general processes presented could equally be adopted by commercial operators for their private, semi-public or workplace networks.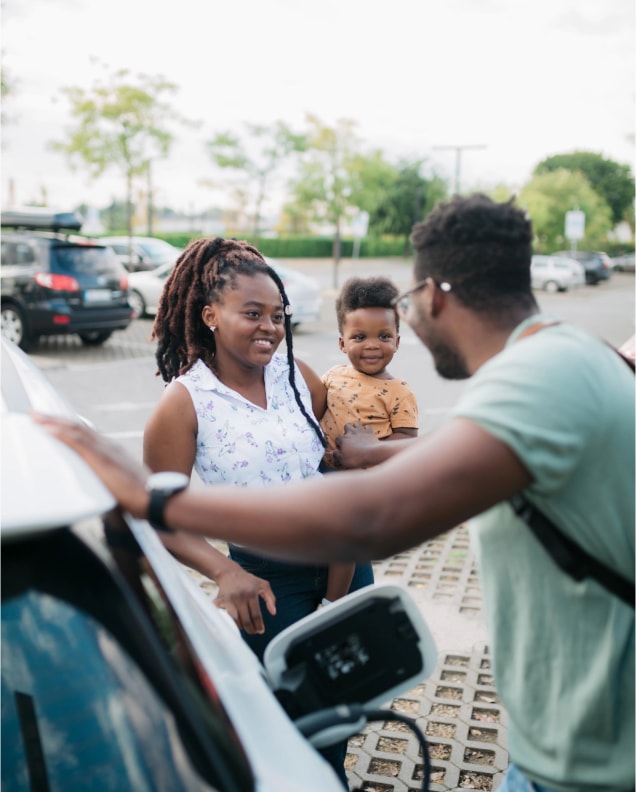 Using data to unlock infrastructure prosperity…
Sustainability is the key to urban prosperity. With increased construction costs, inflation and supply chain issues causing disruption to industries across the board, optimizing capital expenditure is crucial. While these two questions that this blueprint aims to answer are simple in format, they encompass the most critical considerations for planners and decision-makers; understanding the future demand for charge point availability including quantity, charger type and required locations and specifically identifying suitable sites that are both useful and accessible to drivers with the necessary infrastructure and capacity to support installation.
While relatively simple analyses can yield useful estimates of demand and site suitability, the core datasets defined in this blueprint also support more in-depth analytics and planning scenarios to be adopted while considering and managing potential risks.
The blueprint therefore takes a modular approach to planning assessments providing insights for both Demand and Locate assessment. Each of these two modules provides example analytics and case studies for planners to adopt based on the available data. More basic analysis for locations where data is sparse or costly to acquire are included alongside more advanced applications where data is readily available. The challenges to maximise data availability are identified with key roles for government, network operators and vehicle manufacturers to facilitate access to information and ensure that comprehensive electric vehicle charging infrastructure planning approaches can be adopted in any location.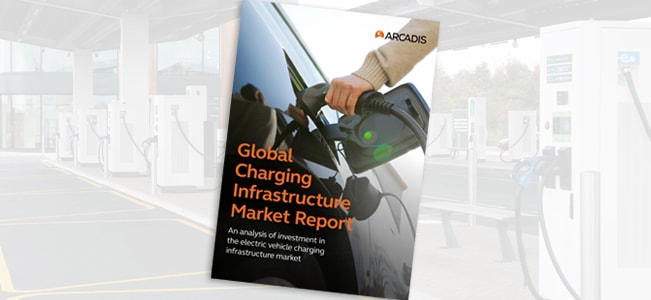 Global Charging Infrastructure Market Report
The EV Catalyst Index explores the catalysts that enable EV adoption and countries that are leading the way in the transition to zero-emission vehicles.
Download the report
EV Catalyst Index 2021 - 2nd Edition
The Arcadis Global Charging Infrastructure Market Report compares the market conditions across 21 regions. The report explores current policy and funding in place for EV adoption in these regions as well as the economic maturity and returns potential on investment in these regions.
Download the report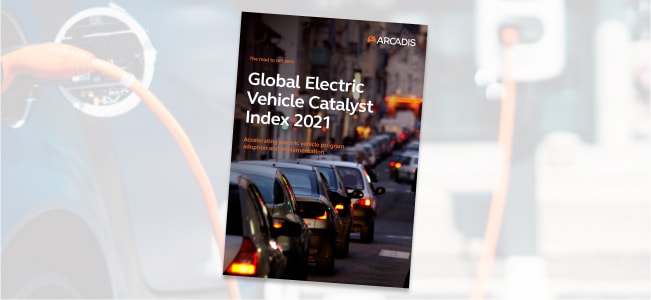 Find out more about our EV solutions.
For more insights and understanding of how we can help you with your projects, please get in touch and we will connect you with the best point of contact.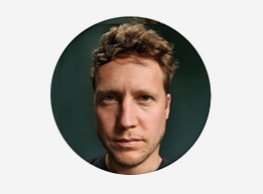 Connect with Simon Swan for more information & questions
Global Solutions Director, New Mobility
Contact Simon