Sustainable Cities Mobility Index
Cities and their policymakers face enormous pressures as they seek to meet today's mobility challenges. As rapid urbanization, aging infrastructure, population growth and climate change continue to challenge our world's cities, those that choose to make bold moves in advancing and diversifying their urban transport systems will gain a competitive advantage –- we see that investing in improved and sustainable mobility will give cities enhanced productivity, attractiveness and overall quality of life.
Where did 100 of the world's leading cities land in their sustainable mobility?
How can cities create sustainable urban mobility?
Do the most populated cities have the best transport systems? Do cities with the strongest economies have the best mobility? Do the most mature cities have the most sustainable mobility systems? Find out in the Sustainable Cities Mobility Index.
The Index
The Index explores mobility through the three pillars of sustainability – social (People), environmental (Planet) and economic (Profit) - to develop an indicative ranking of 100 of the world's cities.
People

Measures social and human implications of mobility systems including quality of life

Planet

Captures environmental impacts; "green" factors like energy, pollution and emissions

Profit

Assesses the efficiency and reliability of a mobility system to facilitate economic growth
Mobility Ranking by region
Mobility Ranking by region
A strong commitment to funding
United Kingdom
The UK cities of Edinburgh, Birmingham and London lead Europe as cities which are able to fund their transport needs through revenues – a sign of a sustainable system. Meanwhile, Edinburgh and Manchester perform best in Europe when it comes to the accessibility of their transport services, with a high density of bus and metro stops.
London
Edinburgh
Manchester
Birmingham
Bristol
Leeds
Spread throughout the Index
North America
No city in the U.S. or Canada makes it into the top twenty of the overall Index. New York City is the region's best performing city, sitting in 23rd place overall and second in the People sub-index with an expansive and heavily used metro system operating around the clock. Many North American cities are weighed down by a high share of journeys made by private car.
New York
San Francisco
Vancouver
Montreal
Washington DC
Boston
Chicago
Miami
Toronto
Philadelphia
Baltimore
San Diego
Los Angeles
New Orleans
Seattle
Pittsburgh
Atlanta
Dallas
Denver
Detroit
Tampa
Houston
Indianapolis
Strongest on People pillar
Latin America
Brazil's most populous city, São Paulo, is the only Latin American city in the Index to feature in the overall top 50. Yet, the capital cities of Lima and Mexico City are two of the highest performing globally when it comes to the share of trips taken by public transport.
Sao Paulo
Rio de Janeiro
Santiago
Mexico City
Buenos Aires
Lima
Seven of the top ten places
Europe
The top ten cities in the Planet sub-index are all European, with German cities making up the top three places. Developed cities in Europe have helped progress the low-emissions agenda with excellent bicycle infrastructure, commitment to green technology and electric vehicle uptake. European cities also dominate the Profit sub-index.
Zurich
Paris
Prague
Vienna
Stockholm
Frankfurt
Amsterdam
Copenhagen
Munich
Lyon
Milan
Hamburg
Barcelona
Berlin
Madrid
Rotterdam
Warsaw
Geneva
Lisbon
Brussels
Rome
Dublin
Athens
Antwerp
Moscow
Istanbul
Middle of the road rankings
Australia
The share of total trips taken by public transport, the utilization of the systems, and the share of commuters cycling or walking to work is low across Australia's cities: no city in the country appears in the top 50 on any of these fronts. Brisbane is the country's only city to make it into the top half of the overall Index, while Perth performs particularly unwell  in the Planet ranking.
Brisbane
Sydney
Canberra
Melbourne
Perth
A split picture
Asia
Hong Kong leads the Index and Seoul and Singapore rank fourth and eighth respectively; while of the top ten in the People sub-index, half are within Asia. Meanwhile, other cities in the region, such as Hanoi, are some of the world's least sustainable for mobility.
Hong Kong
Seoul
Singapore
Tokyo
Beijing
Shenzhen
Shanghai
Taipei
Guangzhou
Chennai
Macau
Chengdu
Bengaluru
New Delhi
Manila
Wuhan
Tianjin
Mumbai
Kolkata
Jakarta
Bangkok
Kuala Lumpur
Hanoi
Stronger on Profit, a long road ahead
Africa
The African cities in the Index all sit in the bottom 50. Cape Town is the continent's best performing city, despite having some of the highest numbers of fatalities globally, and makes it into the top half of the Profit ranking. Cairo sits in the bottom ten cities globally, performing particularly poorly on the Planet ranking.
Cape Town
Johannesburg
Cairo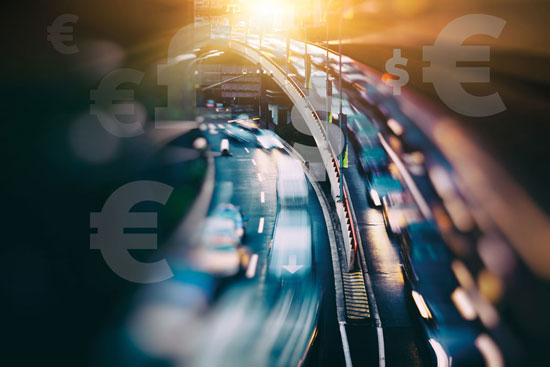 Maturity, Money, Mass ≠ Mobility
The data highlights that the wealth, size or age of a city does not necessarily equal sustainable urban mobility. This is clearly demonstrated as we compare wealthy cities like Hong Kong (1st) with Los Angeles (72nd); massive urban centers like London (7th) with Jakarta (89th); and some of the earliest developed cities like Paris (3rd) with Cairo (94th).
Mobility favors the bold
Those cities that have pursued bold moves of innovation and planned for future growth see the greatest sustainability and quality of life benefits. Sustainable systems depend on the decisions of city leaders and disruptive technologies mean there are more opportunities than ever to create cities that are built to move us into the future. With all the challenges that come from rapid urbanization, policymakers must take note and become well informed of their options in order to be able to offer residents real social and economic benefits.