You have not accepted cookies yet
This content is blocked. Please accept marketing cookies. You can do this here.
By 2050, 1.6 billion people will be at risk of floods1. And, if global temperatures continue to rise unchecked at current levels to reach 2°C, 800 million to 3 billion people are expected to experience chronic water scarcity2. Those are the hard facts, if we continue at our current pace. As we face the impact of climate change, water security has become increasingly crucial. As a global community, it is our responsibility to ensure equitable access to clean water for current and future generations. The challenge may seem daunting, but it can be tackled together by adopting and learning from sustainable water practices adopted across the world.
It's time to take action and work towards a sustainable future where water resources are protected and managed efficiently. But, where can we get started? With the UN Water Conference and New York Water Week just around the corner, Arcadis has collaborated with the organizers, UN-Habitat, and the Ministry of Infrastructure and Water Management to create a unique and interactive tool that brings to life a shining example of what good looks.
The 'Together We Walk' app allows users to explore New York's water works and history, highlighting coastal resilience projects in Manhattan and the city's water-related infrastructure at their own pace. By walking the streets of the city, app users will get a chance to see these projects up close, learn about their history, best practices and community engagement. And in doing so, create opportunities to adopt lessons learned in their own countries and situations. The app is a testament to the power of collaboration in achieving water security for a sustainable future in cities.
Please click here to see full image.
The 'Together We Walk' app provides a route along the shore of Manhattan, with interesting sites which tell the story of New York's water in the past, present and future. It is designed to be user-friendly and accessible, including audio, video, text and pictures, making the experience interactive and engaging for everyone. It can be used by individuals, organizations, and policymakers who are interested in learning more about water security and its importance in city planning.
As someone who is passionate about bringing equity and sustainability into water management practices, I believe that it's essential to raise awareness about water issues and showcase the solutions that have been successful in different parts of the world. Apps like 'Together We Walk' have a significant role in achieving a common goal – accelerating action in response to the global water crisis around us.
The future of water management lies in our collective efforts and ambition to work towards sustainability – and everyone must be involved – from individuals to organizations and governments. Apps like this can also go beyond the borders of New York City, as a starting point to develop a world series of water walks in other cities, making water resilience and action on the top of everyone's agenda.
As we continue to face the challenges of climate change and it's disproportionate impact on communities across the world, it is crucial to adopt sustainable practices that promote water security for current and future generations. Together We Walk. Together We Talk. Together We Take Action for a sustainable water future.
Sources
1 United Nations Water
2 IPCC
*Disclaimer: The App uses public open source and voluntary shared data, and we are not liable for any errors. The 3D models' detail is not comparable to reality, and the App uses mobile data at the user's cost. We respect privacy, and do not collect your personal information. Geolocation data is collected by the app, but it is not used by Arcadis or our partners. Users are responsible for their safety and costs while using the App, including when taking ferries. The App is not liable for any injuries sustained during use, and we recommend that users keep health and safety first and avoid distracted walking to prevent accidents. Read the complete terms of use and data and information disclaimer when downloading the app.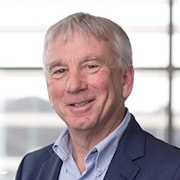 Connect with
Piet Dircke

for more information & questions.
Piet Dircke,

Global Director for Climate Adaptation Contact Piet