The Nuppu project becomes a new center in Ružinov for the Bratislava community and flourishes in beauty. That is why it is called NUPPU, which in Finnish means bud. The Technical supervision team led by Roman Kičko successfully supports his client on the sixth stage of the Nuppu project.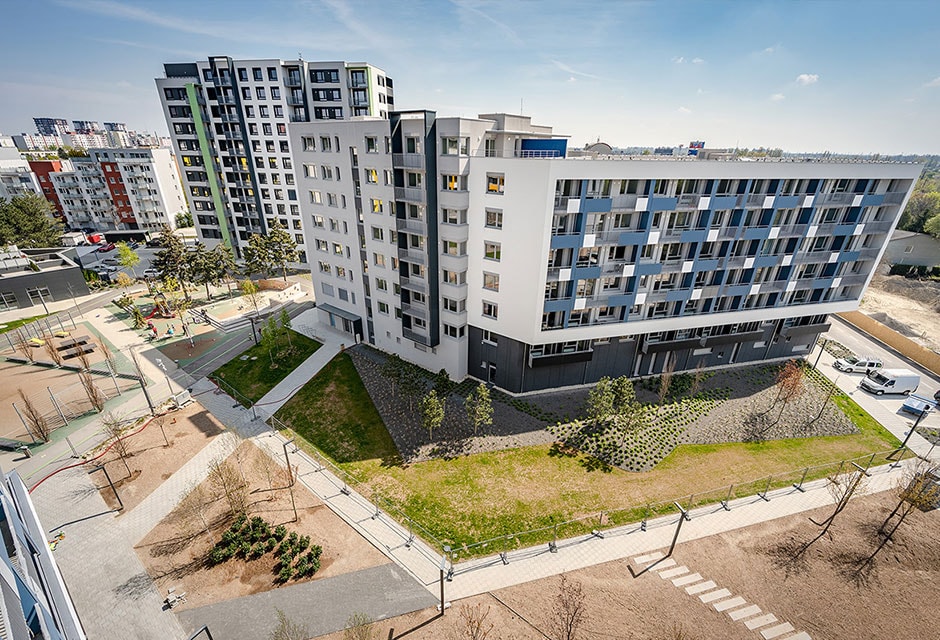 The project to transform the former industrial complex into a multifunctional district with housing and offices, originally known as Bergamon, was bought in 2015 by the current developer. All stages except Nuppu 4 - Jasmiini are solved with the same architecture. The developer, as well as Arcadis, sees housing in harmony with greenery as one of the key benefits of the project. Such park still grows among apartment buildings during all gradually completed stages of the project. Other advantages of this location are certainly seamless transport links to the city center and relax zones. A wide selection of effectively designed residential housing and above-standard client service will certainly help those interested in buying an apartment in the Nuppu complex.
"After the successful completion and submission of the Nuppu 4 and Nuppu 5 projects, we are delighted to be part of the YIT team and participate in the next stages of this project. We truly appreciate the opportunity to continue to provide professional and independent control, oversee all aspects of construction, which take place during construction, and thus contribute to improving quality of the individual project stages, " says Roman Kičko, Senior Project Manager from the Bratislava branch of Arcadis.