The chemical & life science industry and manufacturers all over the world are facing challenges to make products more and more sustainable and to provide environmental, social and economic benefits while protecting public health and environment over their whole life cycle, from the extraction of raw materials until the final disposal.
Arcadis welcomes you to our virtual booth to discover how we lead the way.
Product stewardship and sustainability solutions
Companies worldwide strive to efficiently manufacture and distribute safe, responsible, compliant and sustainable products. Our global team has three Centres of Excellence in Belgium, Switzerland and in the US. We use a multidisciplinary resource pool to address your specialised requests concerning product sustainability, regulatory, scientific and technical support.
Read more
Our REACH services
The REACH Regulation (Registration, Evaluation, Authorisation and Restriction of Chemicals) aims to improve the protection of human health and the environment through accurate and earlier identification of the intrinsic properties of chemical substances.
Arcadis streamlines your REACH compliance program with technically robust submissions and strategic compliance advice.
Read more
We also identify potential business risks and assist you in the identification, evaluation and implementation of alternatives in the event of a regulatory phase-out of certain substances. Our multidisciplinary team will guide you throughout the substances authorisation process as specified in Europe, Switzerland and/or the UK.
Read more
Other product stewardship related services
International and multidisciplinary PFAS-team
Arcadis takes the lead in a global effort to evaluate and remediate impacted sites and environments by continuously studying per-and polyfluorinated substances (PFAS), also known as 'forever chemicals'. Our scientists and engineers are designing the future of site evaluation and restoration by improving the application of existing tools, developing next-generation technologies, and overturning outdated scientific models to explore what is possible. Read more on our global PFAS expertise.
Laboratory activities in Switzerland
The Arcadis laboratory team in Switzerland conducts aquatic ecotoxicology and biodegradability testing complying with Good Laboratory Practices (GLP). The analytical laboratory provides services including environmental pollutant and emerging contaminant analysis, fingerprint screening for unknown compounds and bespoke solutions such as wastewater treatability testing.
Arcadis also provides support in:
Environmental and ecological risk assessment
Human health risk assessment
Ecosystem sciences and restoration
Business and biodiversity solutions
Natural resource damage assessment
Water/wastewater solutions
Contaminated sediment and soil management
Cost-benefit analysis and risk management options
Environmental permitting and compliance
Water, energy and waste management.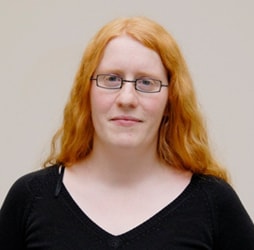 Connect with
Nele Deleebeeck

for more information & questions.
Nele Deleebeeck,

Consultant Contact Nele
Nele is a senior expert in the REACH & Product Stewardship Services division of Arcadis Belgium. With around 20 years of experience in ecotoxicology and regulatory environmental risk assessment, Nele assists clients in finding solutions to technical and methodological risk-related issues and in the development of regulatory compliance strategies.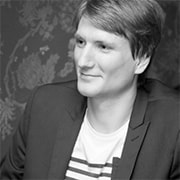 Connect with
Bart Kerré

for more information & questions.
Bart Kerré,

Environmental Risk Assessor Contact Bart
Bart is an environmental risk assessor in the REACH & Product Stewardship Services of Arcadis Belgium. He has about 4 years of experience in regulatory ecotoxicology, assisting clients with registration dossiers for chemicals under the REACH and BPR regulations. Before working as a regulatory consultant, he was a university scientist with research expertise in ecotoxicology and soil fertility.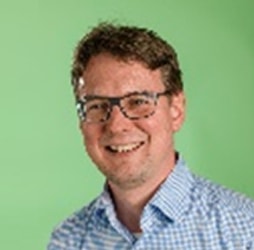 Connect with
Maximilian Schneider

for more information & questions.
Maximilian Schneider,

ChemSi Contact Maximilian
Maximilian is an environmental risk assessment expert in the Product Stewardship Services division of Arcadis Switzerland. He has more than eight years of experience in managing product safety issues, regulatory services and environmental risk assessment. Maximilian prepares registration dossiers for chemicals under the REACH regulation and assists clients in developing regulatory compliance strategies.
Connect with
Jan Renger van de Veen

for more information & questions.
Jan Renger van de Veen,

Senior Specialist Contact Jan Renger
Jan Renger is a senior research scientist at Arcadis Netherlands with more than 25 years of experience in environmental fate and exposure as well as environmental risk assessment in the agrochemistry industry. He provides agrochemical registration and regulatory support, environmental fate/exposure geomodelling and risk assessment following higher-tier EU approaches. Additionally, he has an extensive network within the industry, research community and authorities.
Connect with
Anja Liedtke

for more information & questions.
Anja Liedtke,

Stellvertretende Geschäftsführerin | Leiterin Ökotoxikologie Contact Anja
Anja is the Head of Laboratories at Arcadis Switzerland and the primary contact for requests concerning regulatory ecotoxicology and environmental fate testing. Anja's division works closely with the Product Stewardship Services division of Arcadis Switzerland to provide comprehensive services on testing as well as scientific and strategic support for product-related regulatory duties or voluntary actions.